Home | About us | Materials | Galleries | Links | Contact us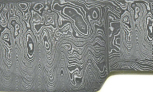 Bladesmith.co.uk - hand forged swords and knives by Barry Scott.
The image galleries: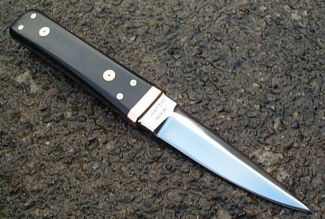 Subtle and unusual boot dagger with an off-set double edged blade, bronze bolster, Ebony handle scales and decorative mosaic pins.

Styled after a pattern designed by the late, great Bob Engnath - a true gentleman among makers.